UND Aviation Student Takes Marriage Proposal to the Skies
his girlfriend said "yes"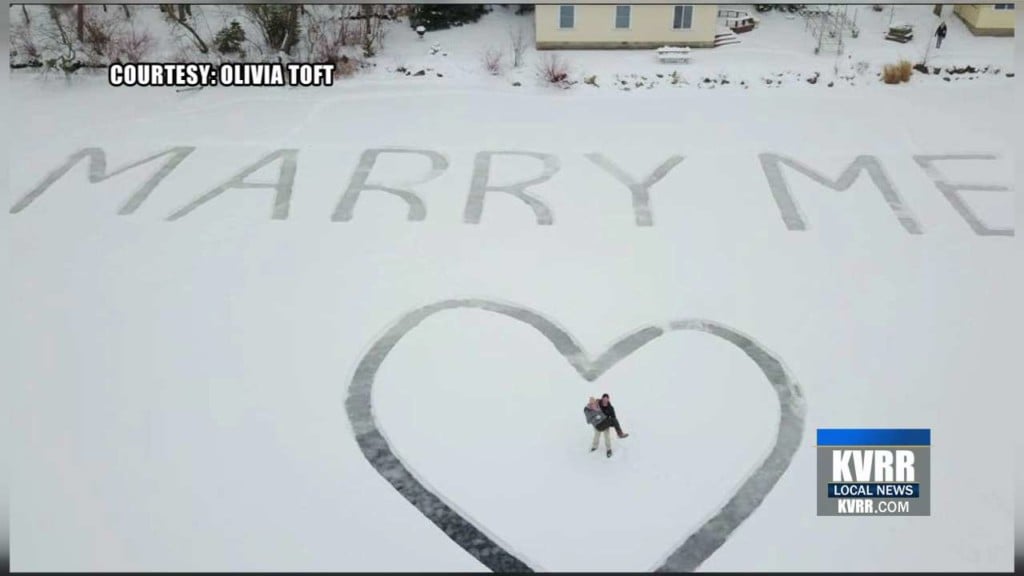 NEVIS, Minn. — Love is in the air…at least it is for one UND aviation student who took his marriage proposal to new heights.
Gavin Becker and his family used a snow blower and carefully carved out the message "Marry Me" with a heart on the frozen Eight Crow Wing Lake near Nevis, Minnesota.
The written proposal took nearly four hours to complete.
Becker then rented a plane and took his long-time girlfriend, Olivia Toft, out over the lake to make his proposal official.
Just so you know, Olivia said "Yes."