"Blue Alert" Emergency on Your Phone? Here's What it's About
It is unclear if this alert was meant for the Fargo-Moorhead region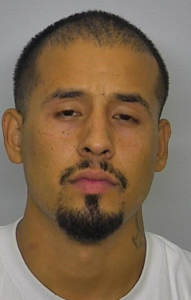 REGIONAL — Many people in the region received a "Blue Alert" on their cell phones just after 1:30 this afternoon.
"Blue Alerts" warn the public when there may be a violent suspect in the area who has made a threat to law enforcement or tried to carry out an act of violence on an officer.
The FCC put "Blue Alerts" into action on the Emergency Alert System.
They were designed so state and local agencies can send warnings to the public about potential threats against law enforcement.
It is unclear if this alert was meant for the Fargo-Moorhead region.
It may be in reference to a situation that happened earlier this morning in Bismarck.
Authorities in Bismarck say a man attempted to run down an officer while police were assisting with checking on parolees or people on probation.
Police say 22-year-old Ulises Villalobos fled the scene and police say an officer fired his weapon at the vehicle after Villalobos tried to run him over.
They say Villalobos sped away in a 2013 black Chevy Equinox with North Dakota license plates 111-ANF.
Authorities say the vehicle has a broken driver side window and damage in the rear.
The alert may have sounded in the region as the Villalobos is still at large.
He is described as 5'9, 170 lbs, with brown hair and brown eyes.
We will bring you more information as it becomes available.