St. Cloud Police Investigating Stabbing at Apartment Building
When police arrived, they found the man bleeding from his upper torso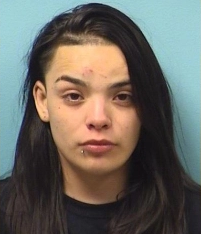 ST. CLOUD, Minn. — St. Cloud police are investigating after a stabbing at an apartment building early this morning.
Kathilina Garcia, 24, is facing assault charges in the attack.
Authorities say Garcia stabbed a 19-year-old male acquaintance during an argument at about 12:30 a.m.
When police arrived, they found the man bleeding from his upper torso.
He is listed in stable condition.