Groups Block Light Rail Tracks Before Start of Super Bowl
Several protesters even locked themselves to the train platform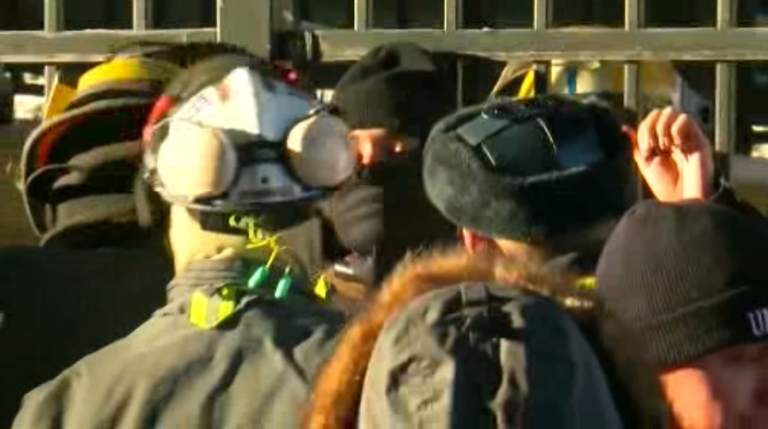 MINNEAPOLIS, Minn. — Dozens of protesters formed a human barricade to block light rail tracks at a platform near U.S. Bank Stadium ahead of the Super Bowl.
Many chained themselves to both the platform and others in an attempt to stop service for ticket holders.
It was just one of several events across the metro area meant to bring awareness to issues of police brutality, corporate greed and general racism in the Twin Cities.
At what turned out to be the afternoon's largest gathering, more than 50 people wearing T-shirts emblazoned with "You can't play with Black lives" blocked train tracks at the West Bank light rail station near U.S. Bank Stadium just after 2 p.m.
Several protesters even locked themselves to the train platform using U-shaped bicycle locks.
Authorities cutting several of the devices using bolt cutters and other implements in order to clear the scene.
"We wanted to shut down the light rail like we said if the public can't use it then it's not going to be a system just for private rich folks to be able to use to come have a party in our city," said one protester.
Both eastbound and westbound tracks were blocked for more than an hour, with at least 10 people arrested as a result of the demonstration.
Organizers of the event included Black Lives Matter Network, St. Louis Action Council and the BlackOUT Collective.