Thissen Is Out of Race for Governor After Minnesota Caucuses
Democrat Walz And Republican Johnson Lead In Each Party But A Former Governor Could Shake Up The Race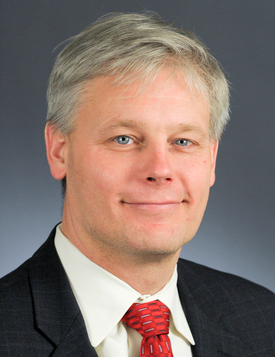 State Rep. Paul Thissen is dropping out of the Minnesota governor's race after a poor showing in Tuesday night's caucuses.
The former House speaker was part of a crowded field of Democrats hoping to succeed Gov. Mark Dayton.
But he finished at the bottom of a six-candidate field in the caucus straw poll, well behind U.S. Rep. Tim Walz, the leader with most caucuses reporting.
On the Republican side, Jeff Johnson easily won the straw poll but he could be getting some new competition.
Former two-term governor Tim Pawlenty plans a meeting with key party members next week.
Johnson lost to Dayton in 2014.