High-Risk Sex Offender On the Run
Grand Forks Police ask for your help finding this man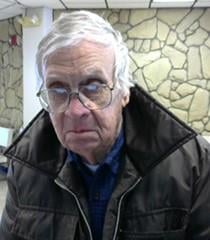 GRAND FORKS, N.D. — A high risk sex offender is on the run.
Police in Grand Forks say 87-year-old Roger Whaley removed his GPS monitoring device and has possibly fled the area.
Whaley may be traveling in a green 2003 Subaru Outback with North Dakota license plate 9-1-5-C-C-S.
Whaley was convicted in 2017 on child pornography charges.