Lamoureux Twins' Olympic Heroics Provide Hometown Hockey Inspiration
Grand Forks natives, Jocelyn and Monique Lamoureux, each provided a spark that carried the U.S. women's hockey team to the gold medal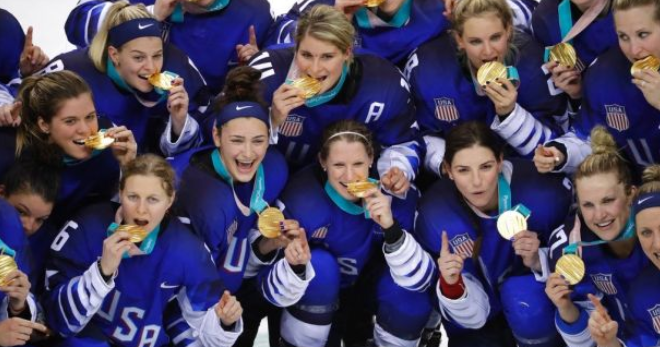 GRAND FORKS, N.D. — For the first time since 1998, team USA Women's Hockey is bringing home the gold by beating Canada, 3-2.
Grand Forks natives Jocelyn Lamoureux–Davidson and Monique Lamoureux were essential to ending Canada's streak of four consecutive golds.
Monique scored the game–tying goal in the third period, and Jocelyn netted the game–winner in the shootout.
It's a surreal feeling for some of the girls from Grand Forks who are currently fighting for a state title.
"Growing up in a small town and then going and being able to play in the Olympics that's every girls' dream, so I just want to hopefully do that one day," said Hannah Gray, Knightriders defenseman.
"When I was little we always used to go to the UND hockey games and watch them and we would always be there number one fans, so to be able to watch them on the Olympics is crazy and gives you goals I guess for the future and it shows that it can happen if you set your mind to it," said Payton Kriewald, Knightriders defenseman.