Moorhead Police Swears In Newest Officer
Adam Jensen has long been part of Moorhead team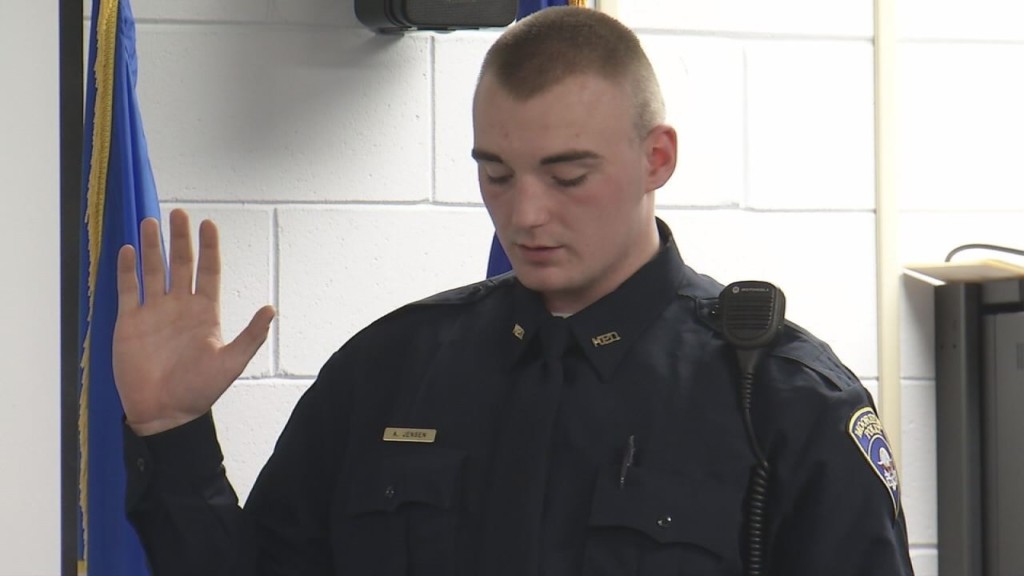 MOORHEAD, Minn. — The Moorhead Police Department had a ceremony to swear in its newest officer.
Adam Jensen is the latest addition to the team and has worked with the department in various capacities in the past. He has helped with parking enforcement, public safety, and the department's Explora program.
He says he has been interested in policing since he was in high school.
"I'm really excited, like Chief Ebinger said it's been a long time coming. Just the fact that you never know what's going to happen, it's always different, and I've always been someone who said that I can't sit in an office or cubicle so this job allows me get out and move around and so that's what I'm most excited for," Jensen said.
The Moorhead Police Department still has three openings. A fully staffed police force for the city requires 60 officers.