Former Barnes County Jailer Faces Charges After Firing Gun At Car
Sean Blaskowski Resigned Shortly After Being Placed On Unpaid Leave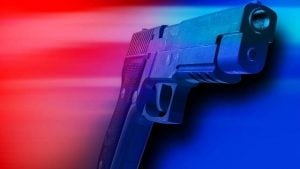 BARNES CO., N.D. — A former jail employee in Valley City has been charged after shots were fired at a car on a highway in Barnes County.
A police report says Sean Blaskowski was attending a party in Litchville earlier this month when he got into a fight with another man.
He pulled out a gun and people fled.
Blaskowski then fired four rounds at a car driven by one of those who left.
He's charged with terrorizing, endangerment and aggravated assault.
He resigned shortly after he was placed on unpaid leave.
The BCI is handling the case.