Metallica Bringing WorldWired Tour To Alerus Center
The Band's First Visit To Grand Forks In Nearly 30 Years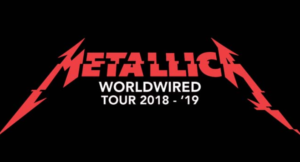 GRAND FORKS, N.D. — It's news that local fans of heavy metal music have been waiting for.
Metallica's WorldWired Tour is making a stop at Alerus Center in Grand Forks.
You can see the heavy metal band live on Saturday, September 8.
It'll be the band's first stop in Grand Forks in nearly 30 years!
They'll also be in Sioux Falls on September 11 and Winnipeg on September 13.
Tickets start at $62 and go on sale Friday at Ticketmaster.com.