Getting Excess Water Off the Streets and Into the Drains
The drains are iced over, leaving puddles of melted slush throughout the streets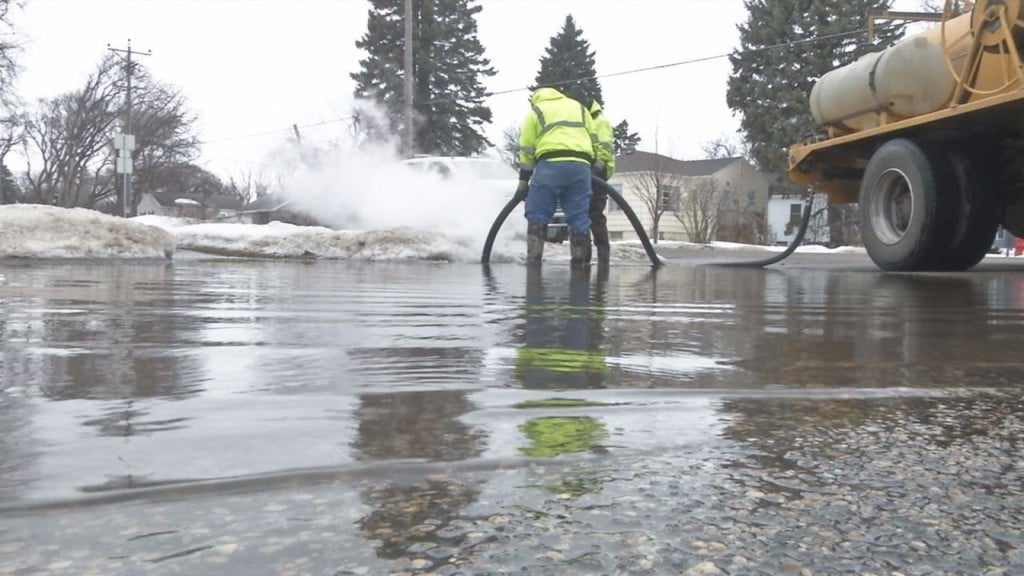 FARGO, ND — Fargo Public Works staff say they are doing everything they can to get excess water off the streets and into the drains.
After weeks of negative temperatures and plenty of snow, the drains are iced over, leaving puddles of melted slush throughout the streets.
Staff has been spread out around town, opening up drains because they say the water needs somewhere to run.
An equipment operator says with the rain and snow that is hitting today and tomorrow, they are trying to prevent street flooding.
"If you're a home owner and you know where your drain is at and if you're able I mean if you can get it popped open even just that real little bit to let water go in there, that would be great but if you can't get it you can always give the street department a call and we have equipment where we can come out there and we'll gladly come out there and get it open for you," said Jamie Thoennes, an equipment operator with Fargo Public Works.
Fargo Public Works will be waiting to see how this incoming storm plays out but staff says they will be on call for the city's needs.