Mac Schneider Announces Campaign for U.S. House of Representatives
The Democrat is a Fargo-native and lawyer at a Grand Forks-based law firm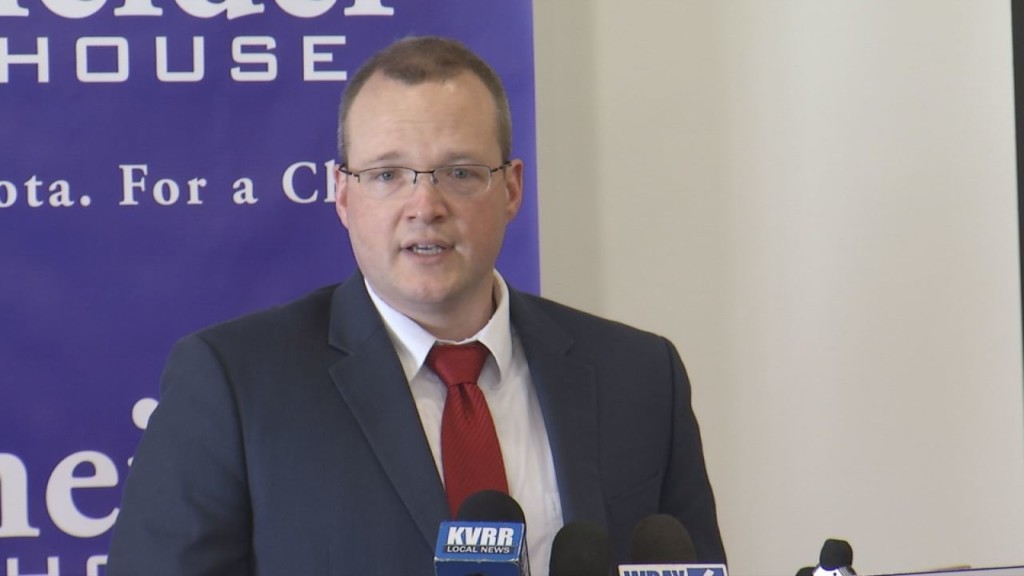 FARGO, N.D. — Former North Dakota Senate Minority Leader Mac Schneider has officially kicked off his campaign for the U.S. House of Representatives.
Schneider, a lawyer with officers in Fargo and Grand Forks, is seeking the Democratic–NPL endorsement to replace Kevin Cramer, who is running for Senator Heidi Heitkamp's seat.
Schneider's firm represents clients in disputes with insurance companies and government.
He says he wants to stand up for the average North Dakotan while serving in congress.
"North Dakota citizens are tired of the psycho–drama that's happening in Washington, D.C., and I think they're looking for somebody who's going to keep their head down and focus on economic issues and things that are important to them," said Schneider.  "That's the case I'm going to be making – it's not going to be a message a partisanship, it's going to be a message of practicality."
Schneider is joining a crowded field of candidates.
Two other Democrats and three Republicans are running for Cramer's seat.