United Way Conducts Panel to Raise Awareness of Students' Mental Health Issues
This was the first year the United Way conducted this panel discussion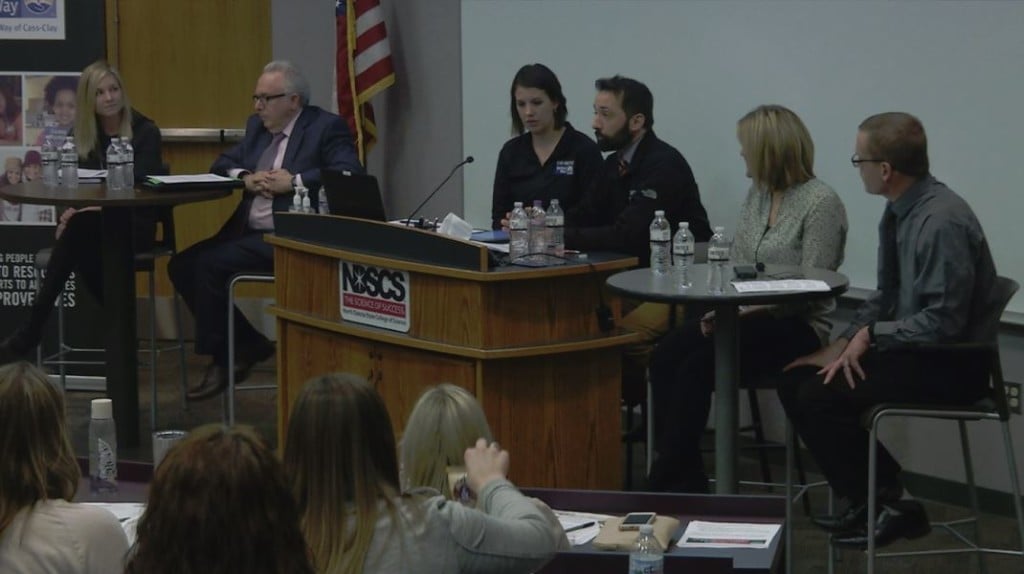 FARGO, N.D. — The United Way of Cass–Clay hosted a panel presentation aimed at raising awareness over mental health issues faced by area students.
The Student Mental Health Awareness Panel was held at NDSCS–Fargo and is a part of United Way's Emerging Leaders program.
The panel highlights common experiences that could lead to mental health issues.
The United Way believes the event is important because children's mental health is an issue not usually addressed.
"There is no one organization that is solely responsible for mental health,"  said Thomas Hill, Community Impact Director with United Way of Cass-Clay.  "It really takes all of us working together as community organizations, schools , mental health providers – all of us have to work together in order to really make sure that we're meeting the needs of students and families."
This was the first year for the panel.  Panelists included superintendents for West Fargo and Northern Cass Public Schools.