Cass County Squad Car Damaged in Pursuit
Driver swerved to avoid stop sticks and side swiped the squad car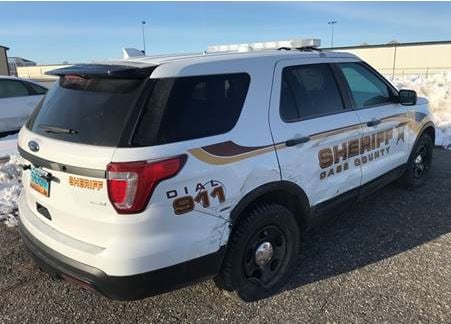 CASS COUNTY, N.D. — A Cass County deputy's squad car is damaged after attempting to stop a driver during a pursuit.
The pursuit started in West Fargo around 7:15 Monday night and led authorities out of town.
The deputy placed stop sticks at an intersection north of Mapleton.
The driver swerved and side swiped the squad car.
The pursuit ended near Buffalo when deputies backed off due to dangerous driving conditions.
No arrests have been made.
The driver has been identified and faces charges of Reckless Endangerment and Fleeing a Motor Vehicle