North Dakota Colorectal Cancer Roundtable Announces 2018 Awards
There were 20 nominations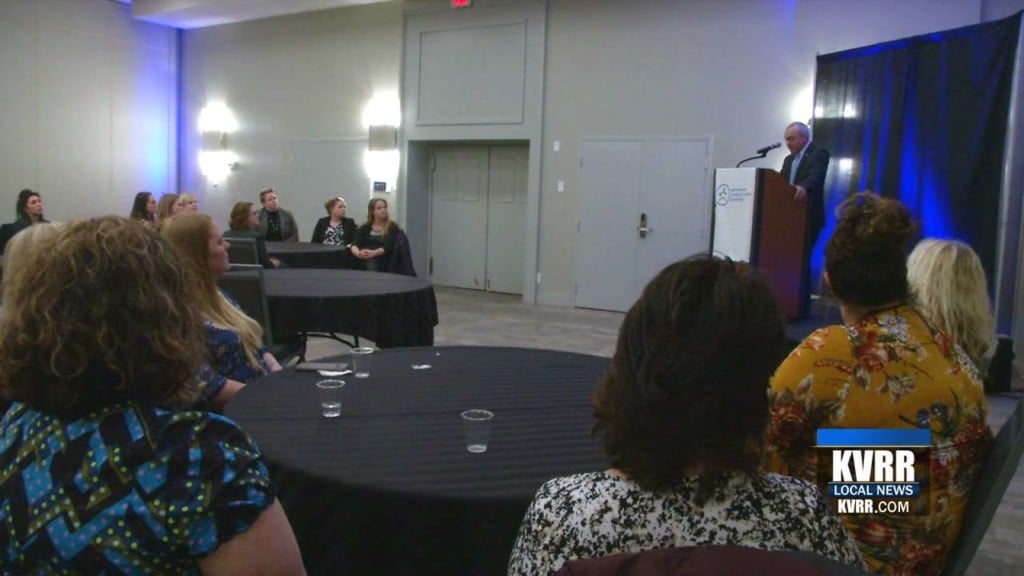 FARGO, N.D. — The North Dakota Colorectal Cancer Roundtable passed out awards to those who have been influential in fighting the disease.
They awarded colorectal cancer survivor Amanda Houston with Champion of the Year, Family Healthcare a cancer screening award and Sanford Health with Organization of the Year. The Turtle Mountain Band of Chippewa Tribal Health and Indian Health Service Public Health also received an honorable mention. Twenty nominations were received for the awards program.
"I just don't feel like what I do to raise awareness and what I'm doing is worthy of awards or anything like that. I just want to prevent cancer in people, especially with colorectal cancer. It's preventable and so if sharing my story encourages one person to get screened, then I've done my part," Houston said.
People should begin getting tested for colorectal cancer at 50.