Missing Becker County Man
29 year old Eric Hambleton has been missing since 3/15/2018.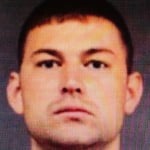 BECKER COUNTY, MN — The Becker County Sheriff's Office is asking for the publics help in finding a missing man.
Eric Sheldon Hambleton, age 29, was last seen near Cormorant Village on 3/10/2018.
Hambleton's family reported him missing on 3/15/2018.
If you have information on Hambleton please contact the Becker County Sheriff at 218-847-2661.