Democratic Convention Nominates Heitkamp for U.S. Senate
She has held her seat since 2013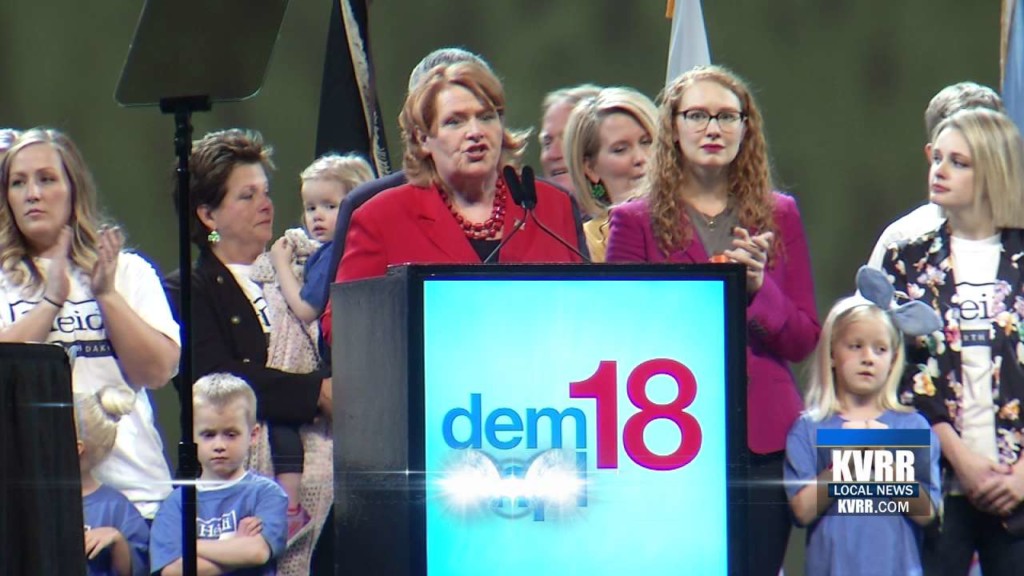 GRAND FORKS, N.D. — Heidi Heitkamp has secured the Democratic Party's endorsement for U.S. Senate.
She beat opponent Dustin Peyer in a landslide, earning almost 500 delegate votes.
Heitkamp has held her Senate seat since 2013.
She highlighted several bills she's sponsored during her time in the Senate, from the farm bill to an anti–LGBT discrimination bill and a bill to fight online child trafficking.
She says she hopes that even in a Republican–heavy state, the values her base supports will shine through.
"We will send a message in 2018, and that message is in the reddest of red places, there are good people who want something different than what we have," she said.
The primary midterm election in North Dakota will take place on June 12.