Red River Valley Welcomes More Than 100 New Americans
Many new citizens look forward to voting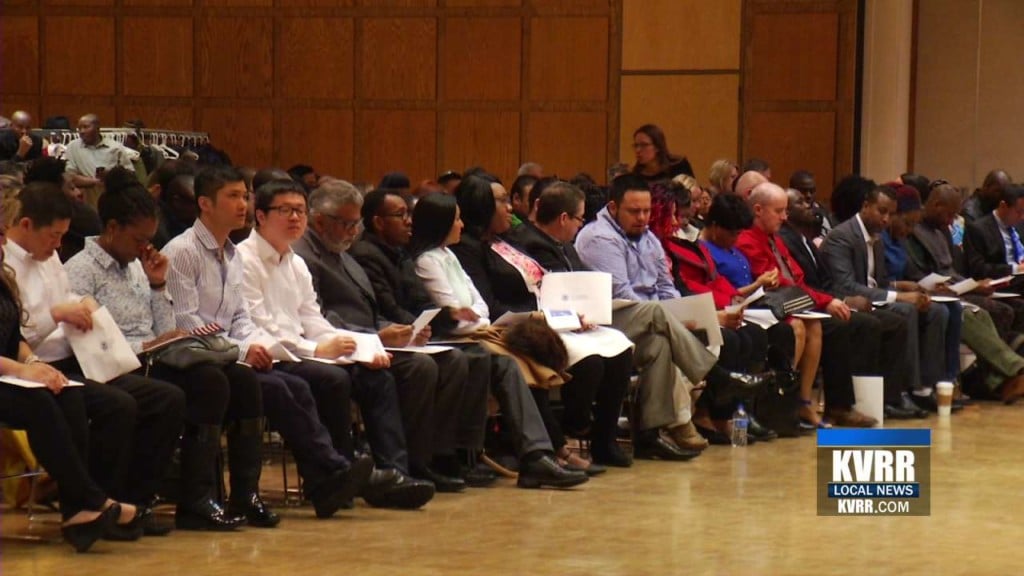 MOORHEAD, Minn. — The U.S. District Court of Minnesota naturalized more than 100 new citizens from 24 different countries at MSUM.
Everyone at the ceremony has been waiting three years or more for this day.
They all needed to apply for a green card, take a citizenship test and take the oath of allegiance at the ceremony.
Immigration services employees say many new Americans usually get the most excited about being able to vote for the first time.
"They're good role models for the rest of us. Some of us let those small elections kind of pass us by but they're really good role models to get out there and vote because some of them have come from places where they've not had that freedom. I really encourage them when we do these to become a good citizen, be active in their community," said Leslie Tritten, field officer at the U.S. Citizenship and Immigration Services Office in St. Paul.
St. Paul's office of immigration services covers Minnesota, western Wisconsin and North and South Dakota.
They do more than 100 naturalization ceremonies every year.