Walmart Holds Food Drive for MLK50 Acts of Service
Donations will go to the New Life Center and YWCA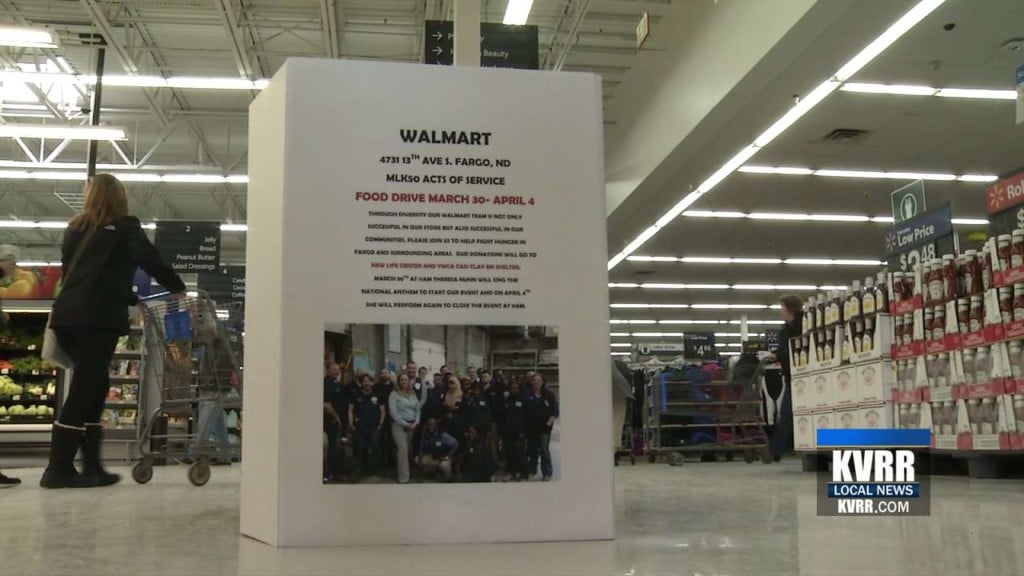 FARGO, N.D. — Walmart is asking customers to donate food as part of "MLK50 Acts of Service."
The food drive will run through April 4. There is a donation box at the entrance of the Walmart on 13th Ave.
People can donate non–perishable food, and donations will go to the New Life Center and YWCA.
Organizers say they wanted the drive to benefit as many groups of people as possible.
"I picked the two groups because usually people are more willing to donate to just women and children. They don't realize there's also men out there, many different groups that also get themselves in situations they may not have been able to avoid. So I picked the New Life Center and the YWCA so I could cover men, women, and children," said Khadijah Anderson, co-manager of Walmart.
There will another event on April 4 at 11 a.m. to mark the end of the food drive.