Kids Go Easter Egg Hunting at Yunker Farm
The Children's Museum has held the egg hunt every year since it opened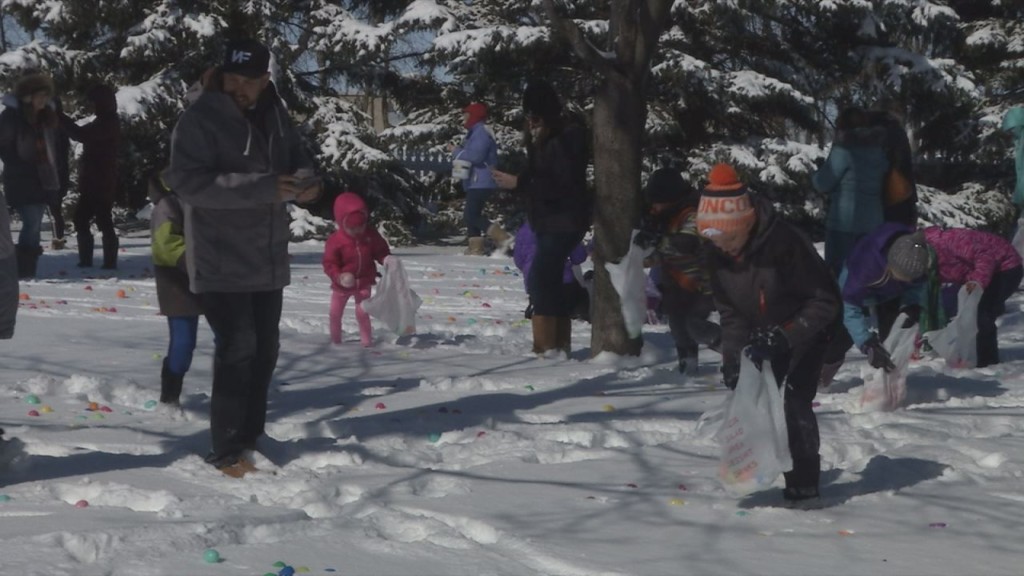 FARGO, N.D. — The Children's Museum at Yunker Farm had its 29th annual Easter Egg Hunt.
The snow outside didn't stop kids from hunting for as many Easter eggs as they could.
The event drew a lot of first–time egg hunters, and kids could trade all the eggs they collected for a treat bag.
The museum had other activities like face painting and egg dying as well. The egg hunt has been held every year since the museum opened.
"We hope they make some wonderful memories, because not everyone gets to dig in the snow for eggs. The hardest part is getting them not to break out before we do the countdown. They see all of the eggs out there and they are so excited," said Yvette Nasset, director of the Children's Museum at Yunker Farm.
The Children's Museum has educational exhibits and activities year round.