Heitkamp Speaks at Central States Pension Committee Meeting
She is on a bipartisan committee aimed at solving the pension crisis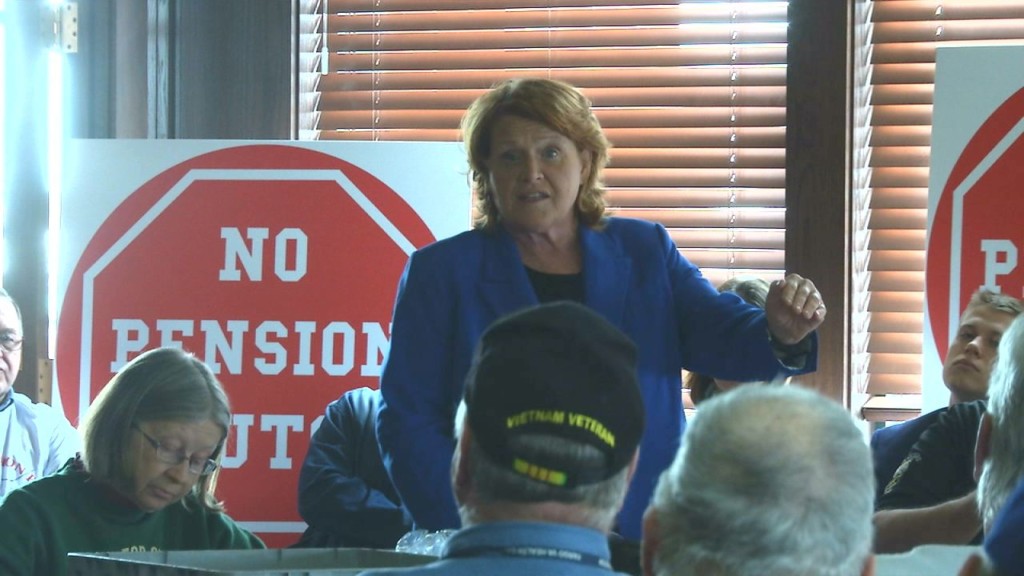 FARGO, N.D. — Sen. Heidi Heitkamp (D-N.D.) attended the Central States Pension Committee meeting to talk about the pension crisis.
Potential cuts to the current system threaten thousands of retirees across the country.
Heitkamp is on a bipartisan congressional pension committee tasked with solving the problem.
About 2,000 North Dakotan workers have paid into the Central States Pension Plan.
Without a pension plan, retirees would have to rely solely on Social Security.
"I'm 80. Where am I going find work if this pension goes away? Everyone in this room is in the same boat. A lot of us it's physical job that we did. We don't have the strength that we use to have," said Bob McNattin, a retired truck driver.
The congressional committee will hold hearings over the next few months to discuss how to improve the pension system.