Bringing Opiate Education to the Moorhead Community
Christ the King Lutheran Church and the Moorhead Police Department have partnered up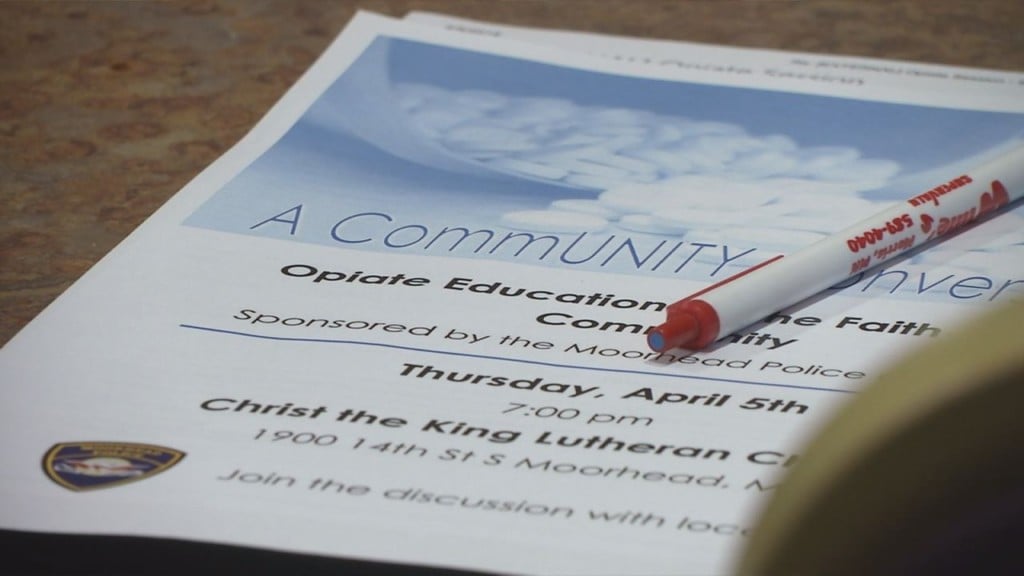 MOORHEAD, Minn. — Christ the King Lutheran Church and the Moorhead Police Department have partnered up to bring opiate education to the community.
They hosted a seminar for people to learn more about the epidemic affecting millions across the nation and people right here in the valley.
The Moorhead Police Department recently brought on a chaplain to their team and say the addition has been a success for being more transparent.
Those who hosted the event say education is key when trying to combat this disease.
"Whether its police, whether it's the church, we want to help and we want to get people the help that they need, especially those that struggle with addiction. There's help out there. You don't have to suffer you don't have to struggle. There are people that want to help," said Aaron Suomala Folkerds, a Pastor and Police Chaplain.
For anyone who wants to become more educated or is seeking help, the church and Moorhead Police Department say don't hesitate to reach out.