Kelan Oster joins Fargo commission race
Oster is a bank compliance consultant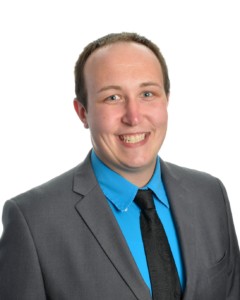 FARGO (KFGO) – An eighth candidate is in the race for Fargo City Commission. Kelan Oster, a bank compliance consultant and graduate of the University of Mary School of Business, says his campaign will focus on bringing fair jobs to Fargo with competitive benefits.
Oster lives in south Fargo. He says he volunteers with the school district's junior achievement program.
Oster joins commissioners Tony Gehrig and Dave Piepkorn, former commissioners Mike Williams, Linda Boyd, Arlette Preston, former State Sen. Tim Flakoll and activist Lenny Tweeden in the race for two commission spots.
The filing deadline for the June election is Monday.