Fargo North Environmental Club Teaches Kids to Be "Eco-Friendly"
The club made a presentation to third and fourth grade students at Kennedy Elementary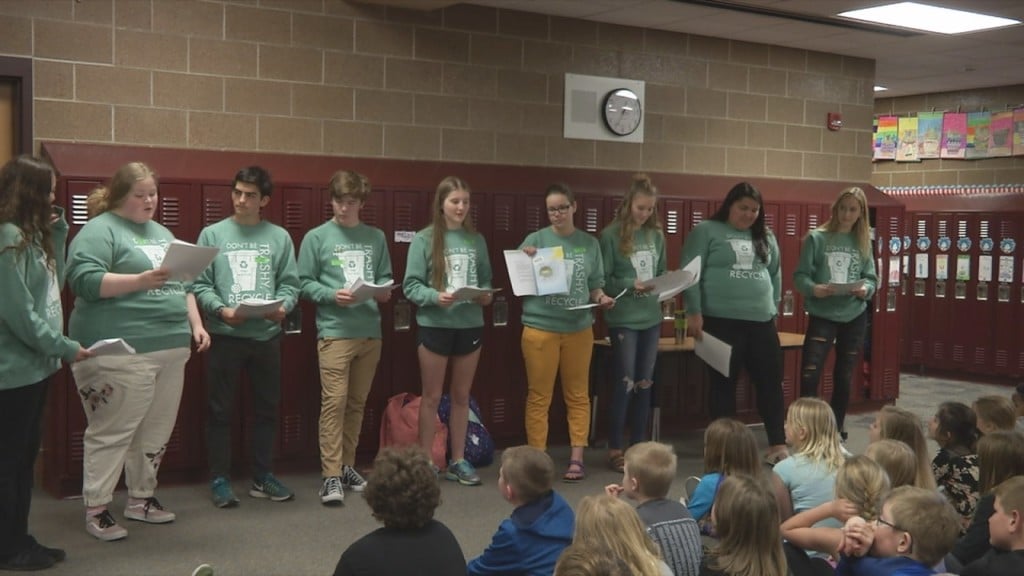 FARGO, N.D. — Fargo North students are doing their part to spread the word to younger students about helping the environment.
Third and fourth graders from Kennedy Elementary School listened to a presentation from members of the Fargo North Environmental Club.
The high schoolers taught the kids about what is good and bad for the environment, and how they can help keep the Earth clean.
"They really do care about the environment and we do a lot of things throughout the year with recycling or advocating for recycling, or presentations with elementary school students, pulling recycled things that were thrown away and showing our classmates," said Brooke Kupcho, the Co-Advisor of the Environmental Club at Fargo North.
The presentations are a part of Fargo North's "Eco Week". Throughout the week, the Environmental Club has sold succulent plants and cacti, and also collected plastic bags.