Parents Make Peanut Butter Sandwiches to Slice Down Student Lunch Debt
Moorhead parents plan to raise $7,000 to help fund free and reduced price lunches for students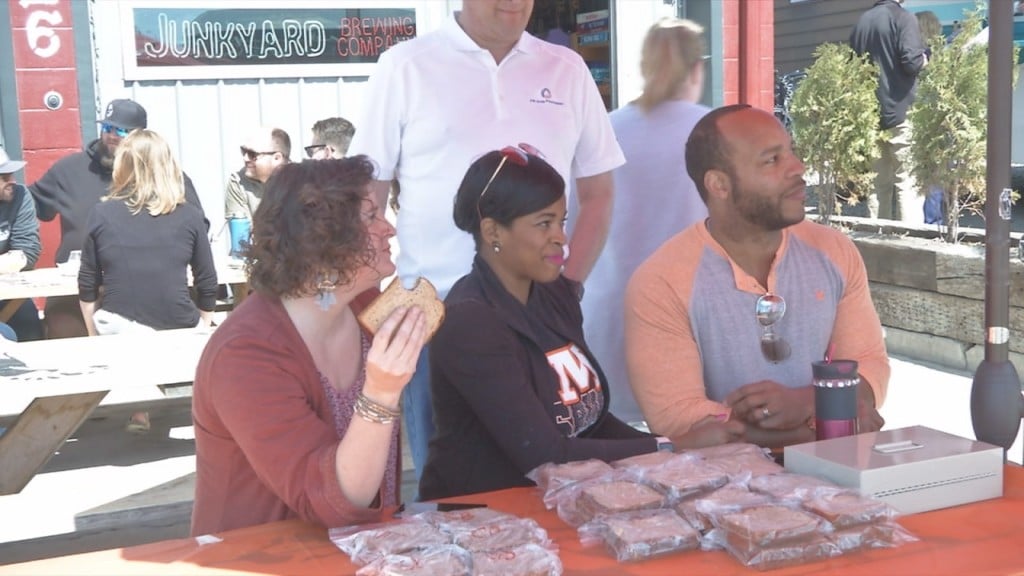 MOORHEAD, Minn. — Moorhead parents are teaming up to combat hunger in schools by serving peanut butter and jelly sandwiches.
The second annual fundraiser for Moorhead Area Public Schools gave people a chance to purchase PB&J sandwiches with a choice of peanut butter or sun butter.
People also played bingo, entered the raffle, or had a chance to purchase some new Spud merchandise.
Organizers say the event is aimed at cutting down some of the debt racked up from free or reduced lunches in Moorhead schools.
"This fundraiser is to help pay off some of that debt, to thank Moorhead Public Schools for putting our children before dollars, helping them focus on their learning by feeding their bellies," said Kara Gloe, the organizer of the event.
The organizers hope to raise $7,000 this year, which would give all seven of the Moorhead area public schools $1,000 a piece.