Governor Doug Burgum Surprises Students By Returning To School
"Shadow a Student Challenge"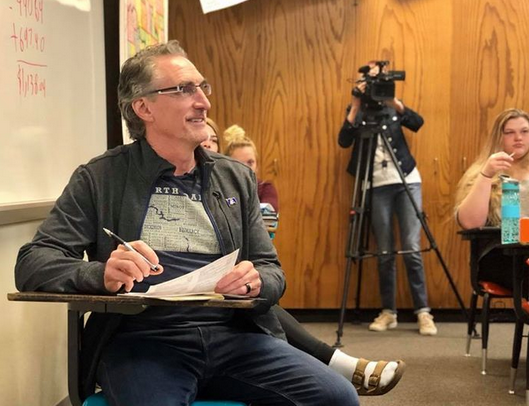 BEULAH, N.D. — Governor Doug Burgum is back in the classroom as a student.
The Republican surprised students at Beulah High School as part of the "Shadow a Student Challenge".
He showed up unannounced Wednesday morning and spent the day shadowing Phoebe Garman, a junior from Beulah.
He attended her classes and interacted with her friends and teachers.
Burgum says he wants to learn about current classroom instruction and culture as he continues to support innovation in the state's education system.