Hundreds Line Up for Free Comic Books at Paradox Comics-N-Cards
Free Comic Book Day falls on the first Saturday of May each year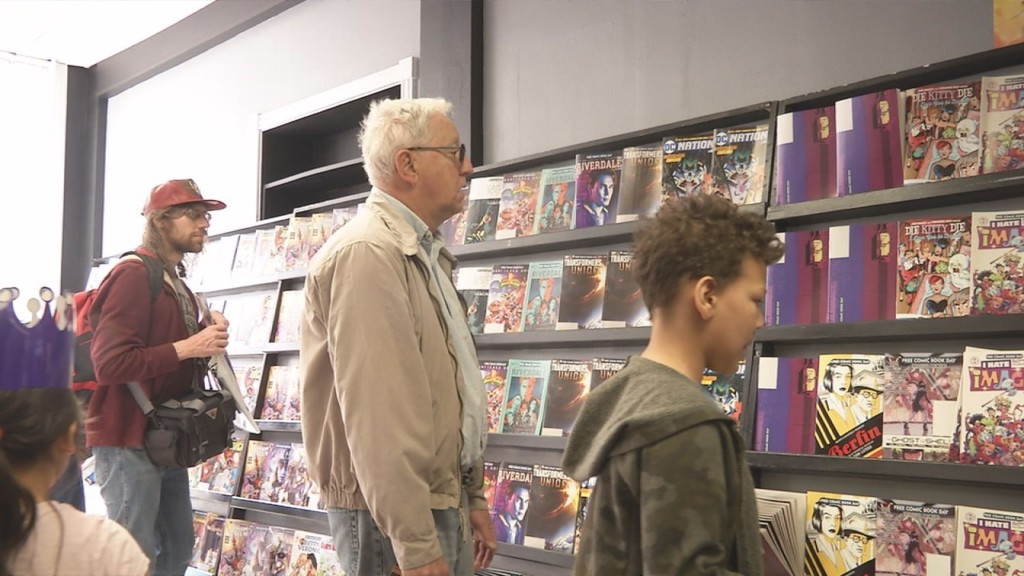 FARGO, N.D. — People of all ages lined up all the way down Roberts Street to get their hands on a free comic book.
Paradox Comics–N–Cards in downtown Fargo gave away 10,000 comic books.
This year, the store partnered up with the Ronald McDonald House Charities of the Red River Valley to bring awareness to their new homes.
Comic book author Joe Caramagna, who signed autographs at Paradox from nine to noon, says that reading comic books is something anyone can pick up and enjoy.
"It's the best of both worlds between reading novels and watching movies because it does give you the visuals but also allows room for interpretation and for you to use your imagination a little bit," said Caramagna.
The 10,000 free comic books were comprised of 50 popular titles, including the Avengers, Spiderman, Superman, and the Disney Princesses.