Fargo makes an appearance on Jeopardy!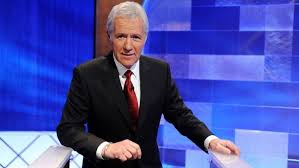 It may be North Dakota's largest city and the home of the Bison, but Fargo was also recently part of the game show Jeopardy.
On Thursday's show, host Alex Trebek gave the answer "This city, also the title of a film that won two Oscars, was named for a businessman known for 19th century transportation."
Contestants looked puzzled and weren't even close by answering in the form of a question What is San Francisco, San Antonio and Kansas City?
In case you didn't know, our fair city was originally named Centralia but was later renamed Fargo after Northern Pacific Railway Director and Wells Fargo Express Company founder William Fargo.