Mail Carriers Hold "Stamp Out Hunger" Food Drive
Four mayors proclaimed Saturday as National Letter Carriers Food Drive Day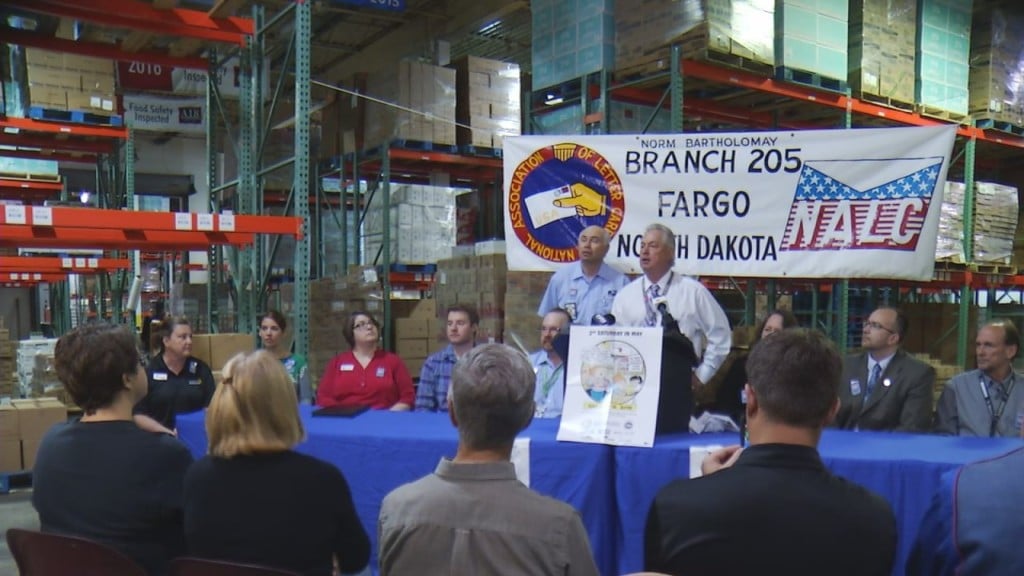 FARGO, N.D. — The mayors of Fargo, West Fargo, Moorhead, and Dilworth have proclaimed Saturday, May 12 as National Letter Carriers Food Drive Day.
Plastic bags will be delivered to your mailbox to fill with non–perishable food. You can leave donations by your mailbox for mail carriers to pick up.
Organizers say they want to exceed last year's total of 34,000 pounds of food.
It will all be donated to those in need of a good meal, especially children and seniors.
"Over 13 million, or one in six children, is living in a food insecure household. Hungry children cannot thrive. They're physical, intellectual, and emotional development are limited," Joe Cusher, a mail carrier, said.
This is the 26th year of the "Stamp Out Hunger" event.