Investigation Surrounding Man With Gun Shuts Down Detroit Lakes Walmart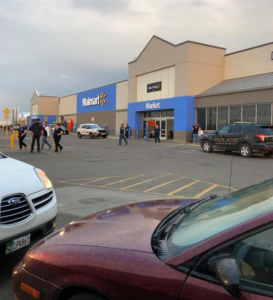 DETROIT LAKES, Minn. – The Detroit Lakes Walmart has shut down as police investigate a man with a gun near the store.
Detroit Lakes Police Chief Steve Todd says a customer saw a man holding a gun run towards the entrance and called police.
The store was locked down while officers searched the building, but a suspect and a gun weren't found.
Authorities are working with store security to look at surveillance video to identify the suspect.
If you have any information about what happened you're asked to call Detroit Lakes Police at 218-847-4222.