Middle Schoolers Race Carbon Dioxide-Powered Cars
They learned about aerodynamics and how to use power tools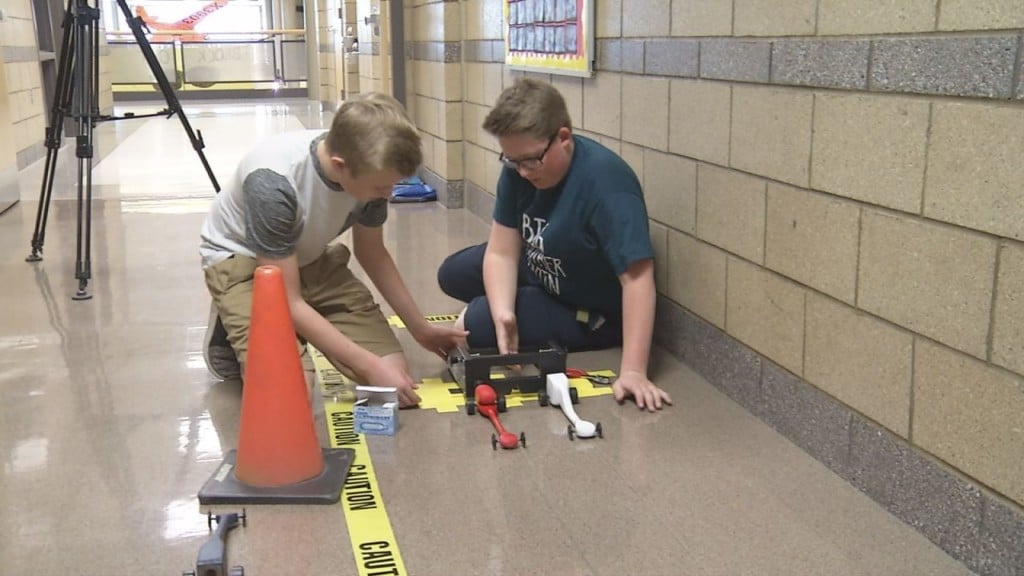 FARGO, N.D. — Students at Carl Ben Eielson Middle School got to race cars they made, which were powered with carbon dioxide.
The kids learned to use power tools to make their cars, and they put their knowledge of aerodynamics to the test as they raced the cars down a 66-ft. track.
Their teacher, Alexis Yokom, says she hopes the students understand the manufacturing process better now that they've manually made the cars themselves.
"The goal of it is, one, we spend a lot of time stretching their brains, and they need something that's really just plain fun, and two, so they understood the process that goes into making what they have around them," Yokom said.
The average speed of the cars was 22 to 27 miles per hour.