Woman Accidentally Drives Car Into Sherwin Williams
Grand Forks Police Say it appears Anderson hit the gas instead of the brakes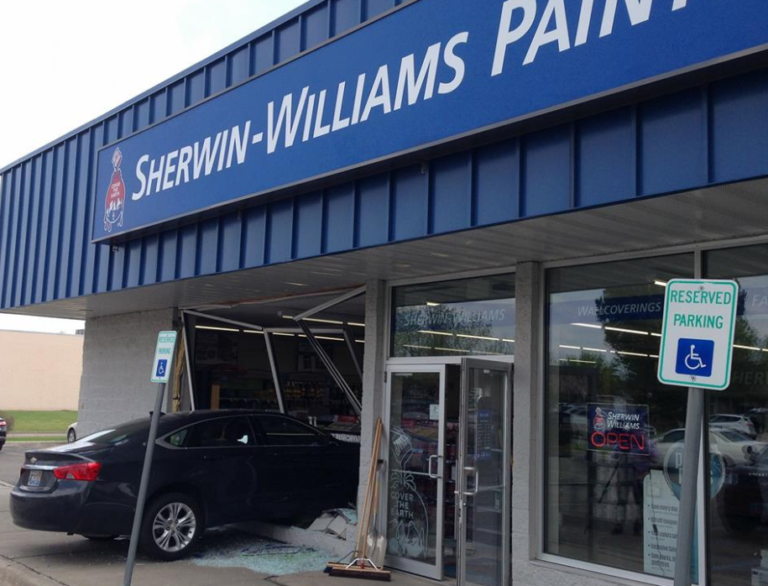 GRAND FORKS, N.D. — It was a shock for workers at Sherwin Williams in Grand Forks.
A car driven by 70-year-old Sue Anderson of Williams, Minnesota ended up inside the store around 2 o'clock this afternoon.
Police say it appears Anderson hit the gas instead of the brakes and drove into the store, causing extensive damage.
Anderson and a passenger were checked out for injuries but were not taken to the hospital.
She was issued a citation for failing to have her vehicle under control.