MN Gov. Dayton Vetoes Tax and Budget Bills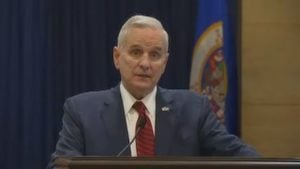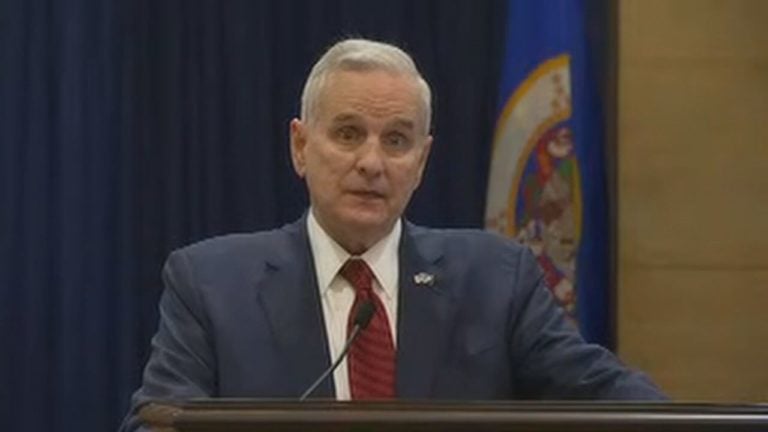 ST. PAUL, Minn. (KMSP/KVRR) – Governor Mark Dayton vetoed the tax conformity and supplemental budget bills at the Minnesota State Capitol Wednesday.
Dayton vetoed the first GOP-backed tax measure last week because he wanted $138 million for school districts facing budget deficits. He vetoed the tax bill for the second time on Wednesday despite the $225 million in school funding Republicans added shortly before passing it on Sunday, hours before the midnight deadline.
"This is a terrible bill and the resulting vetoes are your creation," Dayton said in his veto letter to the Republican-controlled Legislature.
The bill would sync Minnesota's tax code with the federal government's code to avert a potentially complicated 2019 tax filling season.
Dayton also vetoed the omnibus supplemental budget bill.
At a press conference Wednesday, the governor said there will be no second chances to pass additional tax or spending bills.
"This was the worst-managed legislative session I've seen," he said.
On Monday, DFL Senator Kent Eken of Twin Valley said he hoped the governor won't veto the budget bill, which would have postponed a 7% cut in funding for Personal Care Attendants. He explains the measure had a provision to give equal rates of pay between PCAs in Moorhead and Fargo.
Earlier this week, GOP leadership held a press conference asking the governor to sign the tax and budget measures.
"There are a lot of good bipartisan policies in these bills that we know will help Minnesotans. It's time to set aside politics and for our governor to sign them," Senate Majority Leader Paul Gazelka, a Republican of Nisswa said.