Human Remains Found In New York Mills Identified
Lynda Meyer hadn't been seen by family members since late summer of 2016.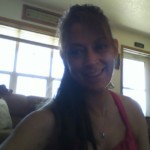 NEW YORK MILLS, MN – The family of a woman who grew up in Barnesville says its been notified that remains found in New York Mills earlier this month were those of Lynda Meyer.
The Midwest Medical Examiner's Office confirmed on May 25, 2018 that the human remains located in New York Mills on May 20, 2018 are those of Lynda Renae Meyer.
A person walking along railroad tracks near the Lund Boat plant discovered the remains May 20.
Meyer was last seen on July 23rd, 2016, when she walked away from a treatment facility in New York Mills, and she was later reported as a missing person.
At that time Lynda Meyer was 46 years old and resided in Fergus Falls, MN.
There is no foul play suspected in Meyer's death
New York Mills Police, the Otter Tail County Sheriff's Office and state BCA investigated.