Police Need Help Finding Teen Last Seen in Moorhead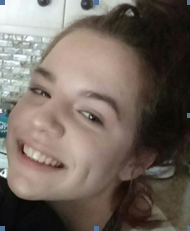 MOORHEAD, Minn – Police are asking your help in finding a teen reported as a runaway.
14-year-old Danelle Flores is five feet tall and weighs 115 pounds. Moorhead Police says she was last seen April 18th with brown hair, but may have dyed it black. Investigators believe she is in the Fargo-Moorhead area, but don't know who she may be staying with.
Anyone with information as to where Danelle may be is asked to call Red River Dispatch at 701-451-7660 and ask to talk to an on-duty supervisor with Moorhead Police.