Train And Semi Collide Near Wolverton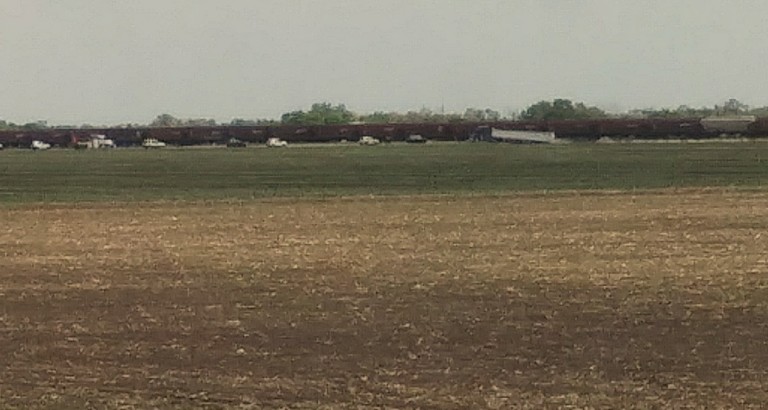 WILKIN COUNTY, MINNESOTA (KFGO) – A semi carrying a load of wheat was struck by a BNSF freight train south of Wolverton, Minnesota. It happened around 10:15 a.m. Tuesday on a township road, a mile east of Hwy. 75.
Wilkin County Sheriff Rick Fielder tells KFGO News, the semi driver escaped injury but the trailer was destroyed in the collision. The train's engine had some front end damage.
Fielder says the driver didn't see the train approach. The road is marked with crossbuck signs.