Local Spellers Make It Through 3rd Round Of National Spelling Bee, But Their Journey Ends
8th graders from Fargo and Crookston Did Not Score Enough Points To Make The Finals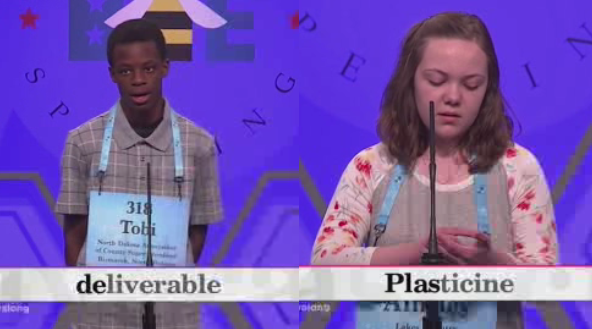 WASHINGTON, D.C. — It was smooth sailing through round three of the spelling bee for Ben Franklin 8th grader Tobi Shorunke of Fargo.
Shorunke easily spelled the word "deliverable" in round 3 and now moves on to the 4th round.
He is the only speller from North Dakota to make this year's spelling bee.
Ainsley Boucher, an 8th grader from Crookston High School, sailed through the first couple of rounds but had a little bit of a stumble in round three.
Her word was "plastacine" which is a trademark noun that means "used for a modeling paste".
Boucher at one point asked to start over as she began spelling the word.
She went on to spell it correctly.
But Boucher and Shorunke did not score the 28 points needed to move on to the finals.
Of the 519 spellers in rounds one and two, only 41 made the final cut.
The Preliminaries consisted of the Preliminaries Test and two rounds of onstage oral spelling.
The spelling bee finals will be on ESPN on Thursday.