4 more Deaths Linked to Romaine Lettuce, 2 in Minnesota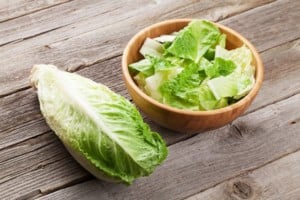 MINNEAPOLIS (KMSP) – Four more deaths have been reported in the multi-state E. coli outbreak linked to romaine lettuce from Yuma, Arizona, the CDC confirmed in a June 1 update. Two of the latest deaths were in Minnesota.
According to the CDC, 25 more ill people from 13 states were added to the lettuce investigation since the last update on May 16. Three more states have reported ill people — Arkansas, North Carolina and Oklahoma. The four additional deaths were reported from Arkansas, Minnesota and New York.
According to the latest CDC update, there have been a total of 197 illnesses, 89 hospitalizations and five
In early May, the Minnesota Department of Health confirmed 10 cases of E. coli infection in Minnesota, with three requiring hospitalization. Of those three cases, two developed a potentially fatal condition called hemolytic uremic syndrome that sometimes leads to kidney failure.
According to the U.S. Food and Drug Administration, the last shipments of romaine lettuce from the Yuma growing region were harvested on April 16, and the harvest season is over. That means it is unlikely that any romaine lettuce from the Yuma growing region is still available in people's homes, grocery stores or restaurants due to its 21-day shelf life.
E. coli is an intestinal bacteria that can cause stomach cramps and diarrhea, with symptoms emerging up to eight days after exposure.