People in the Community Using Bike Sharing for More than Just Transportation
They have 11 different docks around the area. Some scattered throughout downtown and some on and near the NDSU campus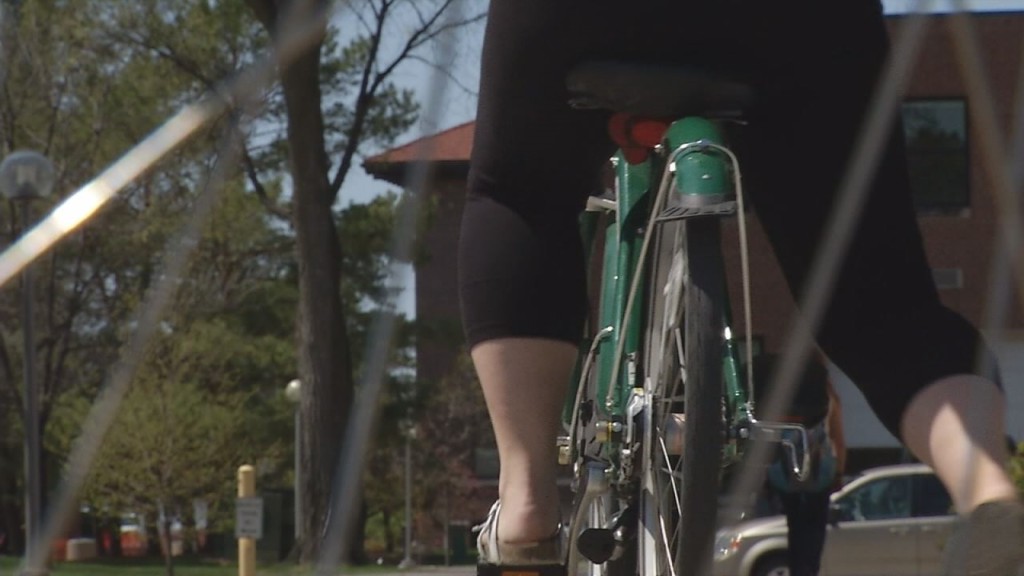 FARGO, N.D. — People around town are using Great Rides Bike Share to do more than just get from one place to another; they are using it for fun.
Students at NDSU took a field trip to the Red River for a two hour bike ride to see different parts of nature.
Those with Great Rides say there are so many things to see around town, many of which you can't enjoy in a car.
Students and others in the community have decided to use the program more recreationally while enjoying parts of nature.
"Some of the reason of why the bike share system is here is just to show people that getting around on a bike is fun, it's convenient, it's good for you. When we launched the system we thought that they would mostly use it for transportation and we've actually seen that people used it for recreation they dock it at the same dock they checked it out at," said Dylan Ramstae Skoyles, the Great Rides Director of Operations.
They have 11 different docks around the area. Some scattered throughout downtown and some on and near the NDSU campus.