Pop Up Shop & Open House Donates $1,000 to Sanford Children's Hospital
More than ten local businesses donated 15 percent of their proceeds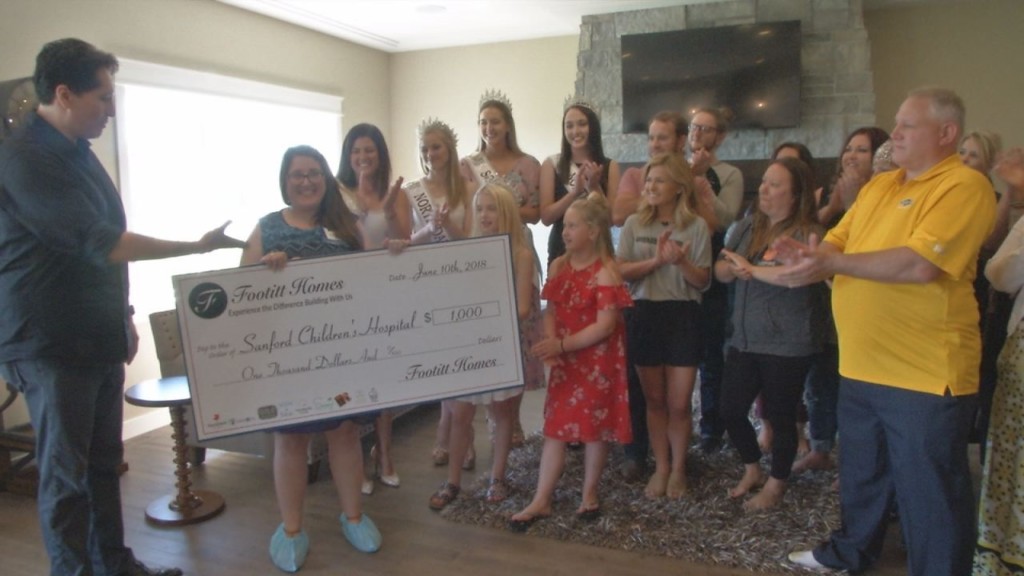 FARGO, N.D. — It might just be the most fun open house you could ever go to.
Footitt Homes' property at 7387 Eagle Pointe Drive South is for sale but instead of holding a traditional open house, the realtor brought in local businesses.
While touring the home, guests could buy items from more than ten local boutiques, get a massage from a local spa and meet Miss North Dakota.
Proceeds from the pop up shop totaling $1,000 were then donated to Sanford Children's Hospital.
"Something like this is important because at some point, you do see the same thing happening over and over again and why not utilize such a supportive community like Fargo–Moorhead? I think that's one of the key things about this community is that we are so supportive so let's keep things interesting," said Travis Hopkins, with Footitt Homes.
One of the local businesses at the pop up shop and open house was a 9–year–old entrepreneur's soap company.