US House Nominee Kelly Armstrong Makes Campaign Stop in West Fargo
The Republican nominee heads to Valley City tomorrow for the "Rally in the Valley"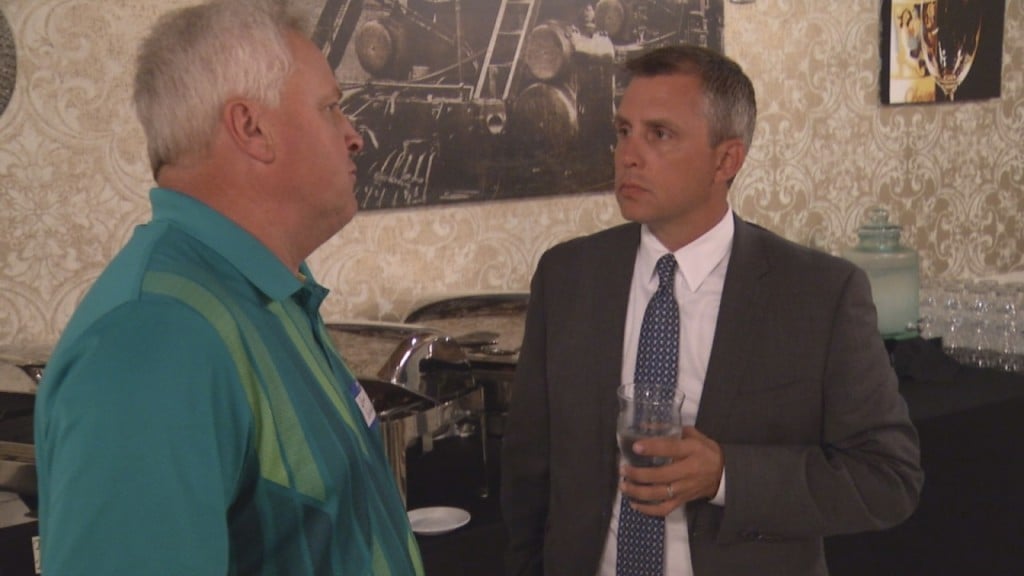 WEST FARGO, N.D. — Just days after winning the GOP nomination for North Dakota's seat in the US House of Representatives, Kelly Armstrong makes a quick campaign stop in West Fargo.
Armstrong was the featured speaker at the Republican Roundup in West Fargo.
Tonight's event is one of a few GOP events taking place this weekend, all leading up to the "Rally in the Valley" tomorrow in Valley City.
The former North Dakota GOP Chairman says he's excited about traveling the state to connect with more voters.
"Just get out and talk to as many voters as possible, you know we're working, we're going all across the state, we're working hard, we want to see as many people and talk to as many people, and listen to as many people as we can as we move forward towards November," said Armstrong.
Armstrong will face off against Democratic nominee Mac Schneider in November's general election.