Lamoureux Twins To Speak At TEDxFargo
Jocelyne and Monique were members of the gold medal winning USA Women's Hockey Team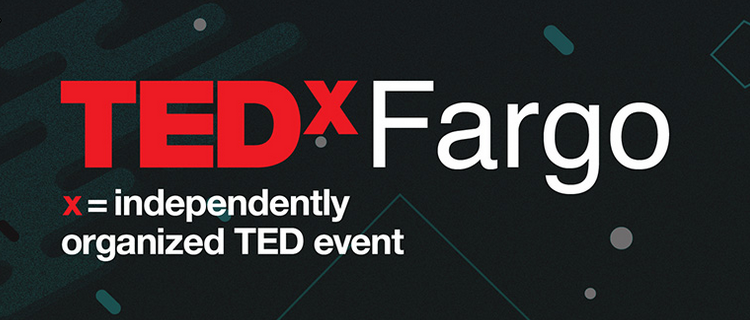 FARGO, N.D. — Olympic gold medal winners will be featured at this year's TEDxFargo.
The Lamoureux twins, Jocelyne and Monique, were members of the gold medal winning Team USA Women's Hockey at the 2018 Winter Olympics.
The North Dakota natives are on the long list of featured speakers during TEDxFargo on July 26 at the Fargo Civic Center.
Here is the full list of the speakers and performers:
Barry Batcheller – Founder of Integrated Technology Systems Corporation, Phoenix International Corporation, and Appareo Systems
Thamrong (Keng) Dechawuth – Restaurateur; owner of Drunken Noodle, Wasabi, and Poke Bowl
Smita Garg – NDSU Career Center Assistant Director of Employer Engagement; Connector, Intrapreneur
Sadiyo Hassan – West Fargo High School graduate (2018); owner and co-founder of tech startup Rising Tide Software
Jared Kamrowski – Founder of Thrifty Traveler
Rich Karlgaard – Forbes Media publisher and futurist
Mary Ann Kristiansen – Founder of Hannah Grimes Marketplace and Hannah Grimes Center for Entrepreneurship
Jocelyne Lamoureux-Davidson & Monique Lamoureux-Morando – Team USA Hockey; Olympic gold medal winners at the 2018 Winter Olympics; North Dakota natives
Michelle Lucas – Founder and President of Higher Orbits; previously worked for NASA at Johnson Space Center and was a Flight Controller for the International Space Station
Jessica Metcalfe – Founder of Beyond Buckskin
Joseph Schoning (performer) – 16-year-old GED student born and raised  in Bemidji, MN; plans on going to college for political science and music theory
Mike Sime – President/CEO and co-owner of Rapid Packaging
Brad Smith – Microsoft President and Chief Legal Officer
Ellen Solberg – NDSU student; passionate about education inside and outside the classroom
Candy Suiso – Program Director for Wai`anae High School – Searider Productions; co-owner and operator of the Makaha Mango Farm
Mark Sylvester – Co-founder of Wavefront Technologies; A TEDx podcaster and Producer of TEDxSantaBarbara
Steven Villescas Jr. – A second-year graduate student in the Master of Communication Management program at the USC Annenberg School for Communication and Journalism
Hamse Warfa – Co-founder of BanQu; founder of Tayo Consulting Group
Juliette Watt – Former stunt horse rider for MGM pictures; former London Playboy Bunny; former soap opera scriptwriter; current mission is to help people who are struggling with Compassion Fatigue
Rachel Webb (performer) – Singer, actress, and dancer from Dallas, TX; one of her most recent credits is playing a Dynamite in Theatre Aspen's production of Hairspray
Jerry White – CEO of Global Impact Strategies (giStrat)
Nick Ybarra – Founder of Legendary Adventures New Discoveries (L.A.N.D)
Pamela York – Serial entrepreneur, investor, and inventor; Founding General Partner of CAPITA3