History on Full Display for All Generations at Bonanzaville
People could take a step into the past at July 4th celebration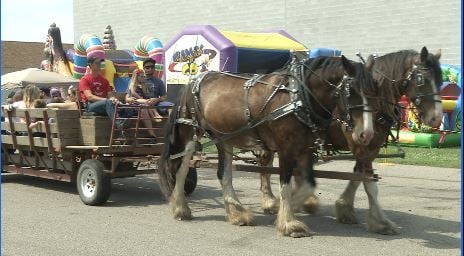 WEST FARGO, N.D. — People who came to Bonanzaville to celebrate the Fourth of July had a unique opportunity to take a step back into the past.
Through many different exhibits, kids and grown–ups alike could witness how life was like centuries ago.
People could interact with actors from the past and have some fun with different events.
The celebration allowed people of different generations to understand different perspectives once history comes to life.
"We take a lot of time and implement historical demonstrations, we shoot the anvil, we have a sawmill demonstration, just lots and lots of different things that you can't see other places," said Missy Warren, the Special Events and Wedding Coordinator at Bonanzaville.
"This is how it was, this is how they lived, and it's really amazing to see how people lived back then," said Hallee Bunkers of Fargo.
The celebration at Bonanzaville culminated with a parade through the complex as well as fireworks at dusk.