Sandy's Run By West Fargo Officers Interrupted By "Cop Lip Sync" Challenge
Police departments across the country are challenging each other in an online lip sync battle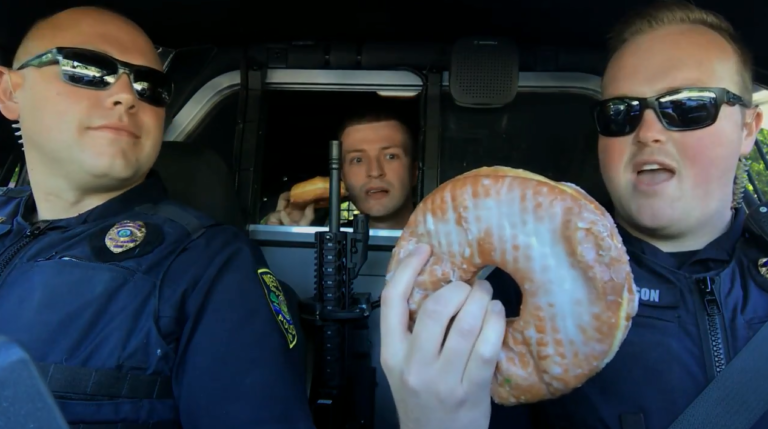 WEST FARGO, N.D. — Challenge accepted in West Fargo.
Police departments across the country are challenging each other in an online lip sync battle.
The dispatch call went out: "Attention all units, attention all units respond to the lip sync challenge. Attention all West Fargo units is there anyone available to respond?"
In the social media video, the officers are seen getting the call while making a stop at Sandy's Donuts.
West Fargo officers Grant Richardson, Kyle Johnson and Michael Pietron dedicated the video, featuring "I Want It That Way" by the Backstreet Boys, to the West Fargo Police Department's favorite snack – Sandy's Donuts.
They say they accepted the "Cop Lip Sync" challenge due to overwhelming requests from people and the media.
To view the video, visit West Fargo Police Department's social media sites or you can click here.