Scott Pruitt Resigns as EPA Administrator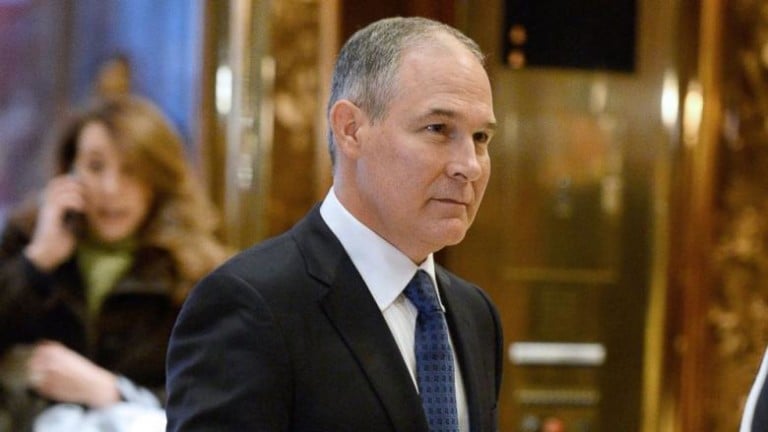 WASHINGTON (Fox News) – Scott Pruitt has resigned as head of the Environmental Protection Agency after a string of controversies involving his leadership, President Trump announced Thursday on Twitter.
"Within the Agency Scott has done an outstanding job, and I will always be thankful to him for this," tweeted Trump, who added that EPA Deputy Administrator Andrew Wheeler would take over as acting administrator effective Monday.
"I have no doubt that Andy will continue on with our great and lasting EPA agenda," Trump concluded. "We have made tremendous progress and the future of the EPA is very bright!"
Pruitt resigned less than a week after The New York Times reported that the EPA's chief ethics official, Kevin Minoli, had been pushing for a series of independent investigation into several aspects of Pruitt's tenure.