Storms Fill Streets with Trees and Damage Properties in Grand Forks
Jerry Hunter has had a berry tree in his front yard for 47 years and this morning's storm took it to the ground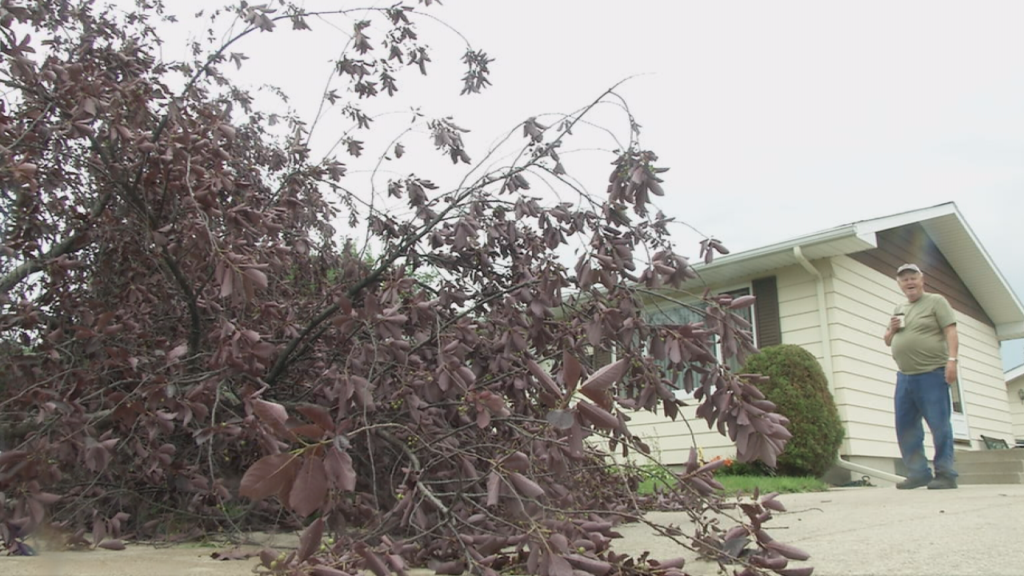 GRAND FORKS, N.D. — After strong winds and several storms came through parts of our region last night and early this morning, several areas of Grand Forks were hit.
Trees and branches were covering many roads and same came down onto properties.
Jerry Hunter has had a berry tree in his front yard for 47 years and this morning's storm took it to the ground.
He says this is the third tree taken from his property from storms over the last few years.
"I looked out the window to see how bad the storm was, it was like 4:25 and I looked out again about 5:25 and the tree was gone. A little bit of rumbling going on, a lot of lightning I mean that lightning was horizontal and it was really scary when you looked outside," said Jerry Hunter, a Grand Forks homeowner.
Hunter says luckily the city of Grand Forks will replant in his front yard.