Petitions Delivered To Legalize Marijuana And Establish Special License Plates
If the marijuana measure is approved by voters it would be legal to grow, use and distribute marijuana for people 21 and older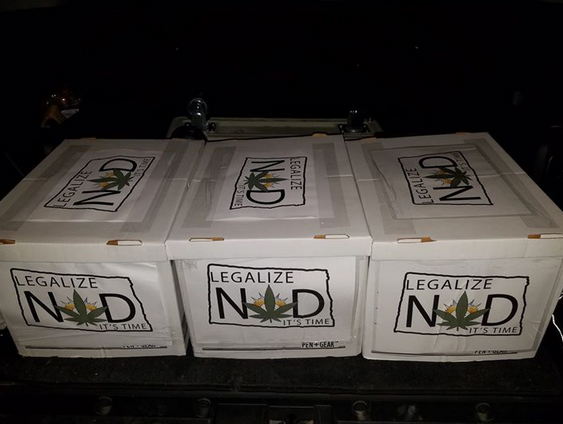 BISMARCK, N.D. — Legal recreational marijuana is one step closer to a public vote in North Dakota.
Sponsors of the initiative have delivered petitions with nearly 19-thousand signatures to the secretary of state's office.
In order to get the measure on the November ballot, nearly 13-thousand 5-hundred signatures must be valid.
The secretary of state has until August 13 to verify the petitions.
If the measure is approved by voters it would be legal to grow, use and distribute marijuana for people 21 and older.
Petitions were also dropped off to establish special license plates for volunteer emergency responders.