Motorcycle Rear-Ended By Semi Near Petersburg, ND, Driver Pinned Under Truck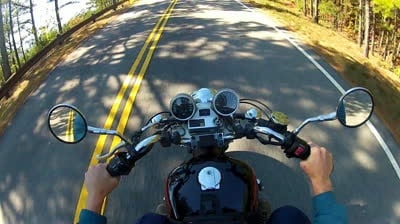 NEAR PETERSBURG, ND – A man is taken to the hospital after a semi rear-ends his motorcycle on Highway 2 around four this morning.
The North Dakota Highway Patrol says both vehicles were heading east near Petersburg when the truck hit the bike.
The motorcyclist, 59-year-old Steven Ralston of Petersburg and his bike were pinned under the semi. He was taken to Altru Hospital and cited for driving without a proper license.
The semi driver, 41-year-old Eric Shipe of Spencerville, Indiana, was ticketed for care required.