Minnesota Corrections Officer Killed By Inmate
Officer Joseph Gomm was attacked by an offender and was pronounced dead at a hospital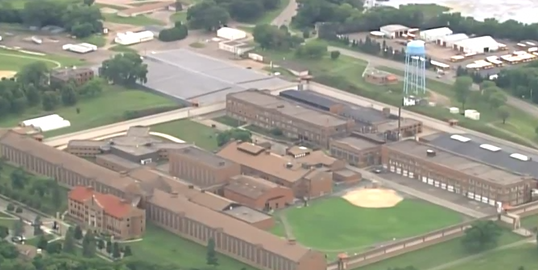 BAYPORT, Minn. — A corrections officer has died after he was assaulted by an inmate at the Stillwater state prison, prompting a lockdown at Minnesota's prison system.
The Minnesota Department of Corrections says Officer Joseph Gomm was attacked by an offender at 1:30 p.m. Wednesday and was pronounced dead at a hospital.
Gomm was a 16-year veteran of the department. Authorities say he was attacked in an industry building, which houses a welding shop and carpentry programs.
The inmate was serving time for homicide. State Corrections Commissioner Tom Roy declined to identify the inmate.
Roy says "the corrections family is reeling" from the death.
The Minnesota Bureau of Criminal Apprehension has arrived at the prison to investigate. Roy said the prison had 1,616 prisoners, about one-third of them serving homicide sentences.
Governor Mark Dayton issued the following statement:
"I am appalled at the horrific murder of Officer Joseph Gomm. On behalf of all Minnesotans, I offer my deepest sympathies to Officer Gomm's family, friends, and fellow Corrections Officers. We pray that they find strength and solace at this very difficult time.
"We are all indebted to the courageous Corrections Officers and other state employees, who risk their safety in Minnesota's prisons to ensure the safety of their colleagues, our communities, and the inmates themselves. Minnesotans are grateful for your selfless service, and we mourn with you the loss of your colleague and friend."