West Fargo State Sen. Judy Lee On Top 10 List of Most Productive Legislators in U.S.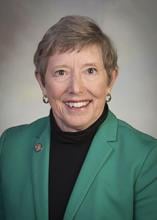 State Senator Judy Lee of West Fargo gets high praise by being named FiscalNote's fourth most productive state senator in the country.
The website ranks all legislators on how successful they are in sponsoring and steering legislation through each stage of the process.
Lee, a Republican, has been serving since 1995. 66% of the 331 bills she has sponsored have became law.
FiscalNote calls her a moderate with labor and employment, health and social issues as her top policy issues.